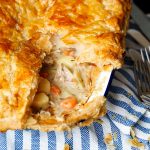 Teens between the ages of 14 and 18 can participate in our Teens Cook – Chicken Pie Class.
This course includes all ingredients and a beverage.
Doors open 15 minutes before the class starts.
We usually post pictures of the courses and participants on social media. Please advise if you prefer us not to upload pictures of you.